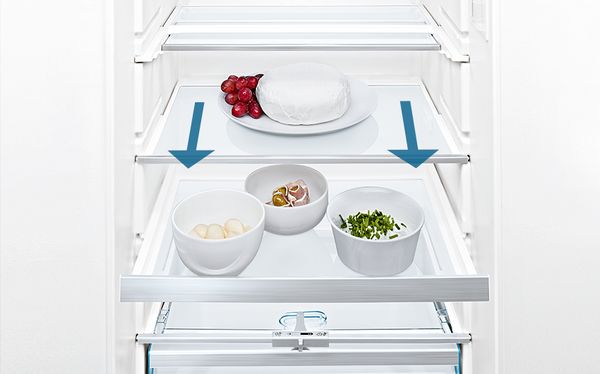 The safety glass shelves can be extended up to 12 cm, making it particularly easy to place in and remove items. At the same time, you have an excellent overview of the contents – even the items at the very back are not forgotten.
Fresh air without bacteria: the Airfresh Filter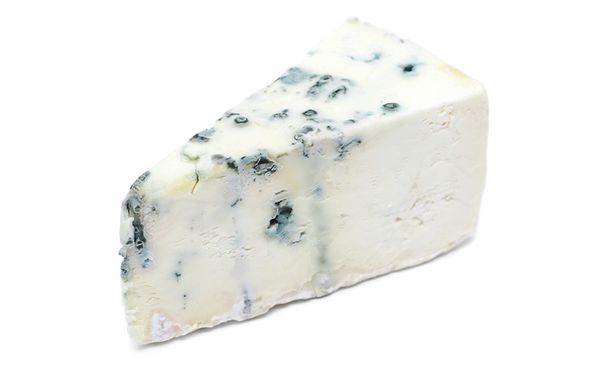 Of course you don't want your kheer to smell like fish. AirFresh Filter makes sure the food smell doesn't mix up, and nothing smells fishy. It removes the odour and filters the bacteria inside the fridge, making sure the air inside is clean, fresh and safe for your family's health.
Multi Airflow System: even air distribution for longer freshness.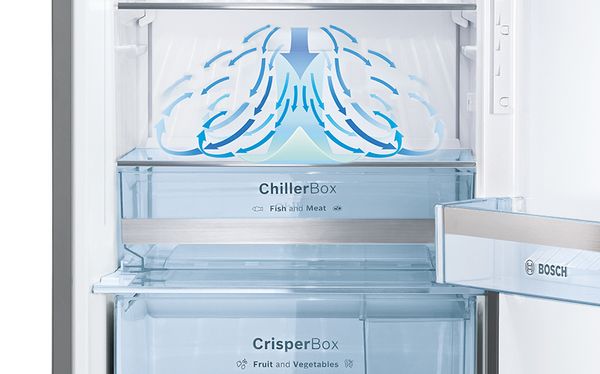 This one of a kind feature improves the circulation of air around, regulates the temperature and also eliminates all possibilities of condensation, making sure temperature is equally distributed to all the shelves. So, no matter where you keep the food, your fridge will keep it fresh, at all times.
Two separate cooling circuits are more convenient and save energy.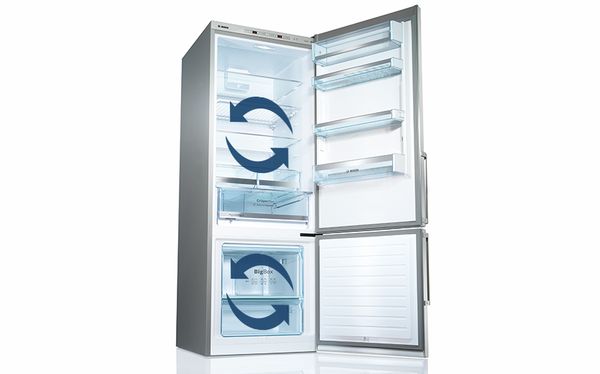 What's kept in the freezer should stay in the freezer.Exactly why, there are two separate cooling circuits for the fridge and freezer, so there is no odour mixing and the temperature can be controlled independently, keeping the freshness of the food intact and the smell of the food in place.
NoFrost: Save yourself some time.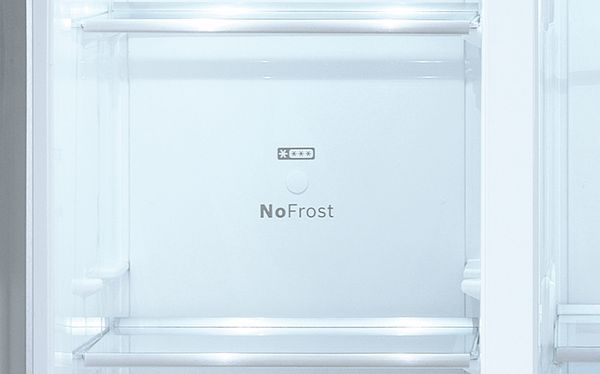 the humidity in the air is collected on the central fin evaporator rather than building up in the applicance or on the foods. This chiller, which draws the wamth out of the freezer area, automatically defrosts from time to time. The resultant condensation is taken to the outside and evaporated using the compressor warmth in a special collecting pan. This lowers humidity in the appliance, which means that almost no ice forms. So you don't need to worry about defrosting any more.
LED light: keeps the contents of your fridge in the spotlight.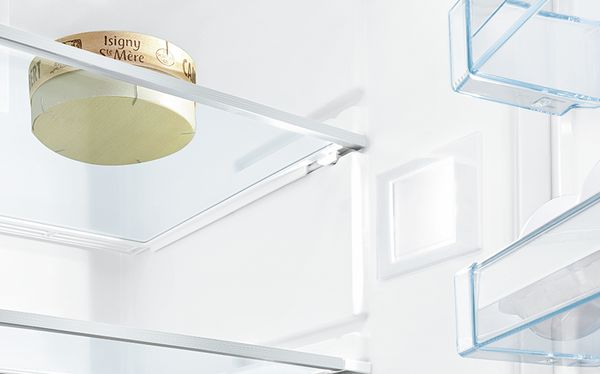 LED lights bring a completely new lighting concept to fridges, guaranteeing even, glare-free interior illumination. LED lights use less electricity than conventional fridge lights and last an (appliance) lifetime.